House Plans With a View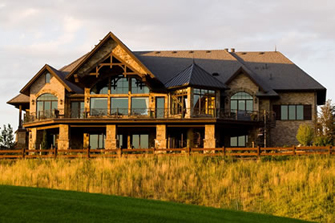 We have an incredible collection of house plans with a view in our portfolio. In fact, the vast majority of our homes feature an exceptional view to either the front, rear, side, or some combination of these.
To be identified on our site as house plans with a view, one entire wall of the house must be nearly filled with windows and glazed doors. There will often be upper transom windows as well, particularly if the house was designed for a view of a mountain.
Because most of these types of homes have their backs to the view, rear view plans are the most common. But we have plenty of front and side view house plans to choose from.
Click a name or photo below for additional details.