Open Floor Plans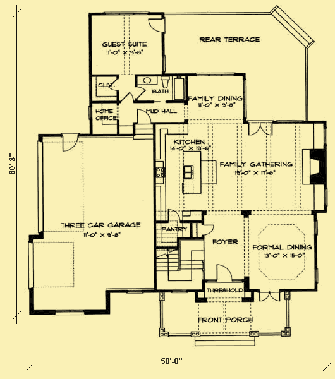 We have an extensive collection homes with open floor plans to choose from. Most contemporary homes now feature an open layout, but this can also true of many homes with traditional exterior styles. For example, an Arts & Crafts or Craftsman home may include all of the exterior and interior details of the classic style, but the floor plans in the living areas will often be more open, with no unnecessary walls.
Open house plans not only keep families in closer contact with each other – they are also less costly to build. There is less wasted space, and of course fewer interior walls.
Open house plans can still create separation between rooms, either visually or with low barriers. By using different ceiling heights, flooring materials, and columns and beams, the architect creates "rooms" without walls. Also, half walls or countertops – say between the kitchen and other living spaces – can accomplish the same thing.
Styles
Types
Other
Helpful Links
Click a name or photo below for additional details.