Contemporary House Plans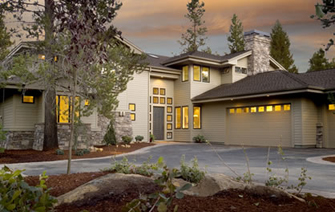 Our contemporary house plans run the gamut of modern American style and design. Houses constructed from contemporary home plans often feature the open floor plans that are so desirable in today's world. They typically provide all of the amenities, conveniences, and comforts afforded by today's technology. Clean lines – inside and out – are also a distinguishing feature of home built from contemporary house plans.
Common Characteristics of Contemporary House Plans:
Typically feature "open" floor plans, so that someone in the kitchen can see all the activities throughout the house
Often confused with Modern, which is actually based on an older style that features rectangular shapes, and flat or very low-pitched roofs
Can often be contemporary in look and feel on the inside while having a classic exterior
Sometimes has unusual window shapes and placement
Incorporates the latest in materials and finishes, appliances, lighting, and connectivity
Styles
Types
Other
Helpful Links
Click a name or photo below for additional details.