3 Bedroom House Plans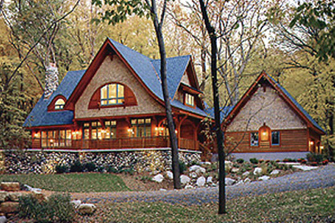 Homes built from 3 bedroom house plans often have the highest resale value, since this is the most popular size for most families. On our site, approximately one-third of all of our homes have three bedrooms.
Even empty nesters often want 3 bedrooms so their children or grandchildren can visit. And folks who need only two bedrooms often want another as a guest room, or for another purpose like an office or a study. Three bedroom homes come in any number of styles, types and sizes.
Click a name or photo below for additional details.