Customer service is VERY important to us.
We understand how important it is to have all of your questions answered before purchasing a set of plans. We provide detailed and complete answers to 28 commonly asked questions in the FAQ and Important Info sections of our website, but they can't answer specific questions about a particular house you might be interested in.
If you have questions, please feel free to call me. I know the plans and the architects well, and have access to both. I enjoy talking to folks about our plans, and you can't wear me out! I reply to emails every day, but a written answer will never be as complete and personal as one delivered over the phone.
Email
Email: info@architecturalhouseplans.com
Telephone
Toll Free: (888) 388-5735
Phone: (415) 331-3383
Mailing Address
Architectural House Plans
990 A St., Suite 202
San Rafael, CA 94901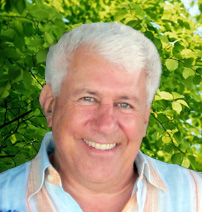 Thomas Roedoc
President/Owner
Architectural House Plans
Testimonials
Robert Condon
THANK YOU! For you to take the time to answer my email in detail, personally, is unprecedented, in my experience. It certainly gives me confidence in your products.
Robert Condon
Jim Goode
Thanks for your help, and for a great product. Have you ever looked at home plans on other sites? Really sad.
Jim Goode
Alice Armstrong
I love your website, which I learned about through Natural Home magazine.  I wish I had known about you 3 years ago, when we built our house!
Alice Armstrong
Gerry Lisi
We've been looking at house plans on the web and in magazines for 8 months.  Your plans have been a welcome surprise.
Gerry Lisi
Janis Heffron
Keep up the good work.  We have searched many websites for homes and yours are, by far, the most interesting, creative, etc.
Janis Heffron
W. Eric Saed
Greetings. What a pleasant surprise, stumbling across your website!
W. Eric Saed