Country House Plans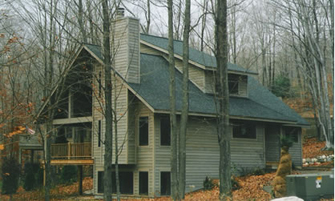 Our country house plans have been used to construct homes in rural (and not so rural) areas all over the U.S. and Canada. While typically unpretentious and fairly straight forward in appearance from the outside, these homes need not be plain or unattractive. In fact, some of the best looking houses in our portfolio were constructed from country style home plans.
The term "country style" is not very specific, as it covers quite a few styles that are typically built in rural settings. Good examples would be farmhouse and French Country style homes.
Most of our country house plans include porches, including wrap around porches. The addition of lots of outdoor space makes the house feel larger, and connects the family with nature. The porches outside our country style homes tend to be deep as well as wide, so you can really enjoy the outdoors when the weather allows.
In the past, most rural families preferred to have an informal eating area included in the kitchen for casual everyday use. This is where the term "country kitchen" came from, and this is reflected in the country home floor plans of today. They typically include a formal dining room, and they often have mudrooms and pantries as well.
Common Characteristics of Country House Plans:
Typically built in rural areas
Straight-forward appearance, without a lot decoration or detailing
The kitchen is often the center of activity
Usually has a formal dining room
Often have simple, functional, efficient floor plans
Most often two stories above ground
Functional rooms and layout tailored to country living
Styles
Types
Other
Helpful Links
Click a name or photo below for additional details.