Victorian House Plans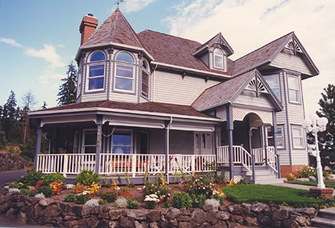 Our inventory of Victorian house plans is small, but we're very proud of the homes we offer. Like all of our plans, those for Victorian homes are quite detailed, and contain a great deal of information. The Victorian-style homes you'll find on our site combine more contemporary interior design with the turn-of-the-century exterior design details that so many people love.
Common Characteristics of Victorian House Plans:
Steeply pitched roof of irregular shape
Usually has a dominant front-facing gable
Shingles laid in a decorative pattern
Often have cutaway bay windows, and other devices used to avoid a smooth-walled appearance
Asymmetrical façade with partial or full-width porch which may extend along one or both side walls
Styles
Types
Other
Helpful Links
Click a name or photo below for additional details.