1 Bedroom House Plans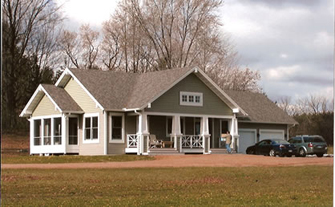 The majority of 1 bedroom house plans were either designed for empty-nesters, or for folks looking for a vacation home, cabin, or getaway house. One bedroom home plans are more common than you might think, as it is a highly searched term on Google and the other major search engines. They can, of course, be of absolutely any style, type or size.
Included in our selection of 1 bedroom house plans are garage plans designed to have a bedroom on the upper level. Some of our customers build an apartment garage first, so they can live on the property while the main house is constructed.
As you'll see when you look through our house plans that feature a single bedroom, some have room for another bedroom or guest quarters by simply repurposing and renaming a room that is labeled a study or home office, while others might have room for additional bedrooms if you add a full or partial basement.
Click a name or photo below for additional details.