Maple Forest Country Cottage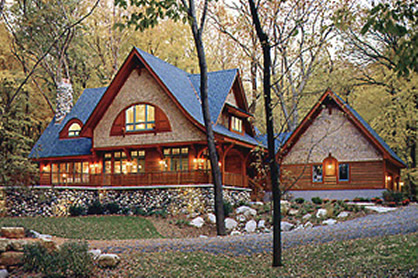 Specifications
Square Footage
Total Above-ground living area
2740
Main Level
1518
Upper Level
1222
Lower level living area
1598
Footprint

The dimensions shown are for the house only (indicating the smallest area needed to build). They do not include the garage, porches, or decks, unless they are an integral part of the design.

46.5 W x 41.5 D
Rooms
| | |
| --- | --- |
| Above-ground bedrooms | 3 |
| Above-ground bathrooms | 3.5 |
| Master suite | Upper |
| Lower-level bedrooms | 1 |
| Lower-level bathrooms | 1 |
Attributes
Stories
2
Parking
garage
Number of stalls
3
House height

Traditionally, the overall height of a house is determined by measuring from the top of the finished floor on the main level, to the highest peak of the roof.

30.75
Ceiling heights

Raising or lowering the height of the ceilings on one or more floors of a house is often a simple change that can be made by your builder. However, if you want to raise the ceiling of the main floor of a two-story home, there has to be room to add steps to the existing staircase.

Main level
9
Upper level
8
Vaulted ceilings

We consider a room to be vaulted if the ceiling - whether flat, angled, or curved - is above 10 feet at its highest point. If you prefer that one or more rooms not be vaulted in your new home, this is a very simple change that your builder can make for you.

KEY TO SYMBOLS:

LR = Living Room/Great Room
DR = Dining Room
FAM = Family Room
FOY = Foyer
STU = Study/Library/Den
KIT = Kitchen
SUN = Sunroom
MBR = Master Bedroom
MB = Master Bath
LOF = Loft
OFF = Office/Guest Room
REC = Recreation/Game Room
ALL = Entire Level

MBR
Printer Friendly Version
Main Level Floor Plans For Maple Forest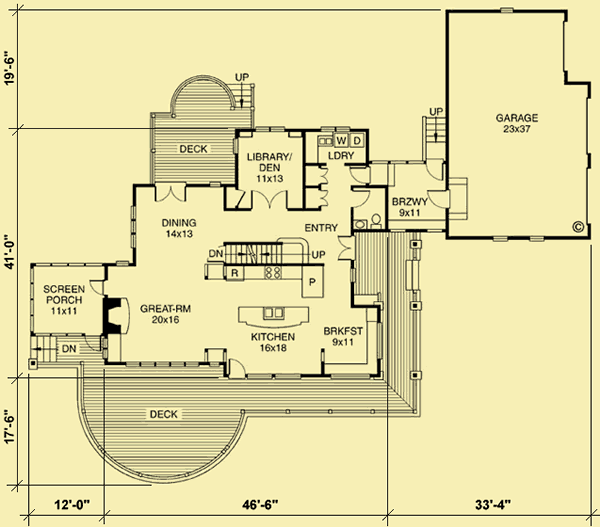 Upper Level Floor Plans For Maple Forest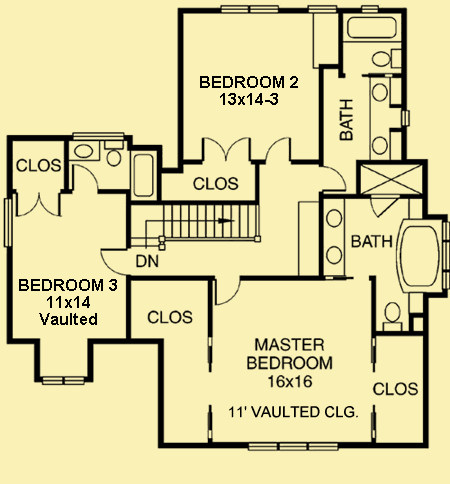 Lower Level Floor Plans For Maple Forest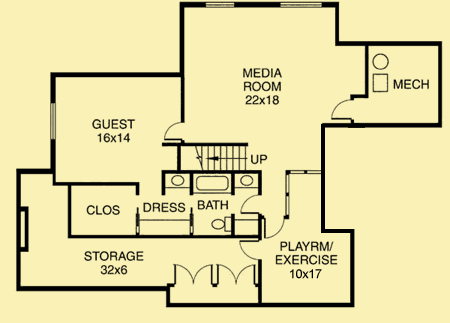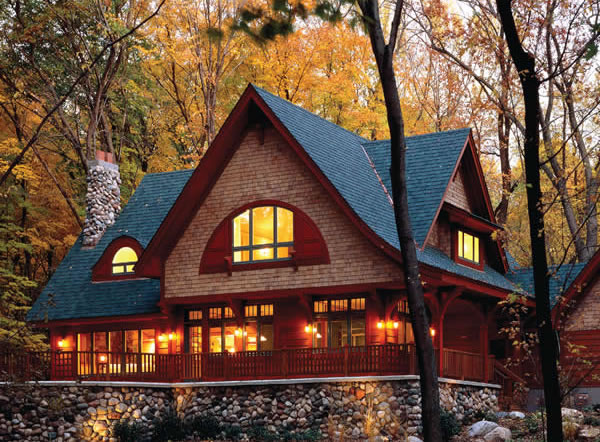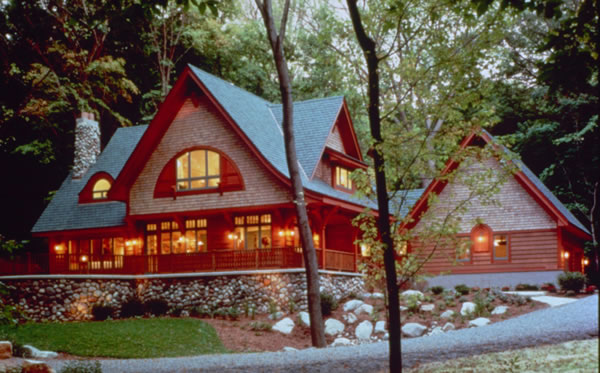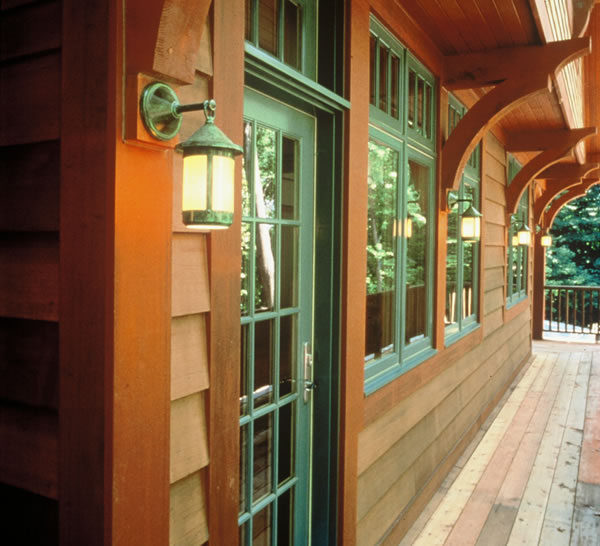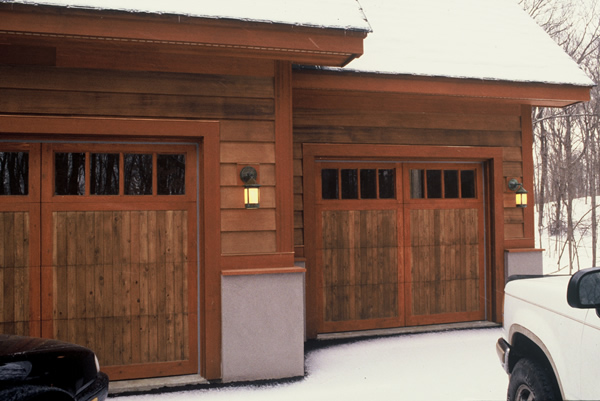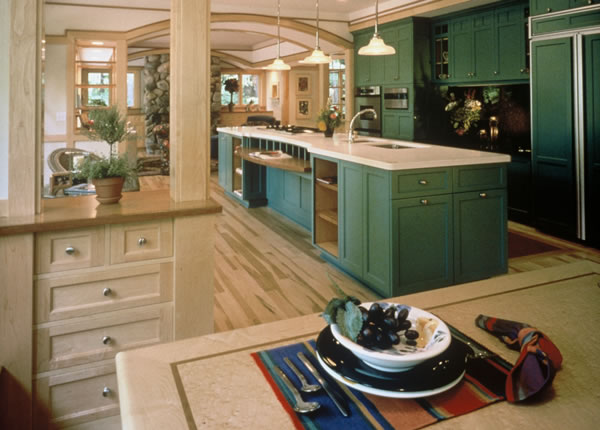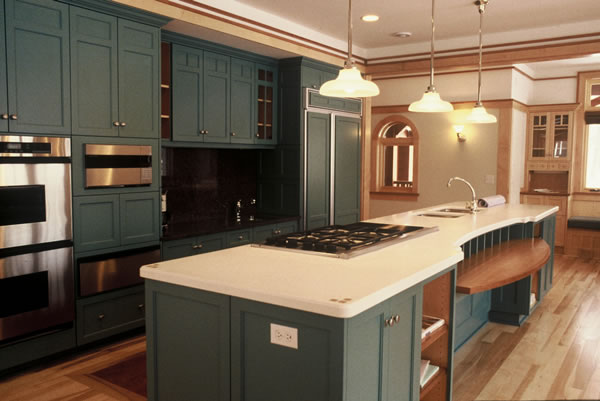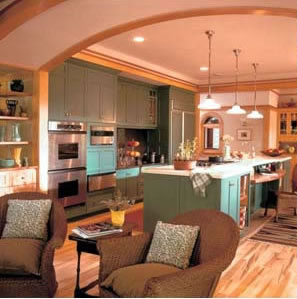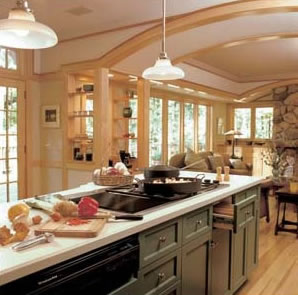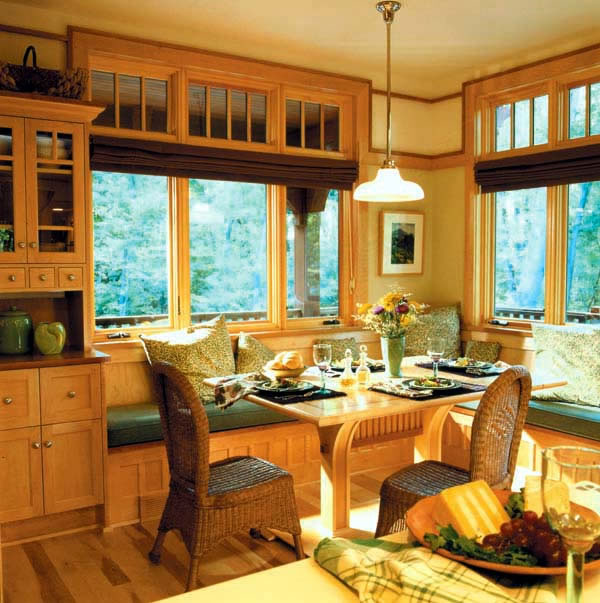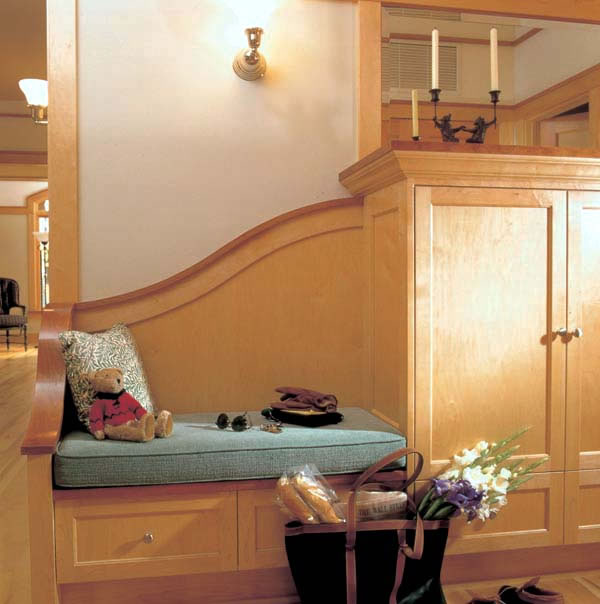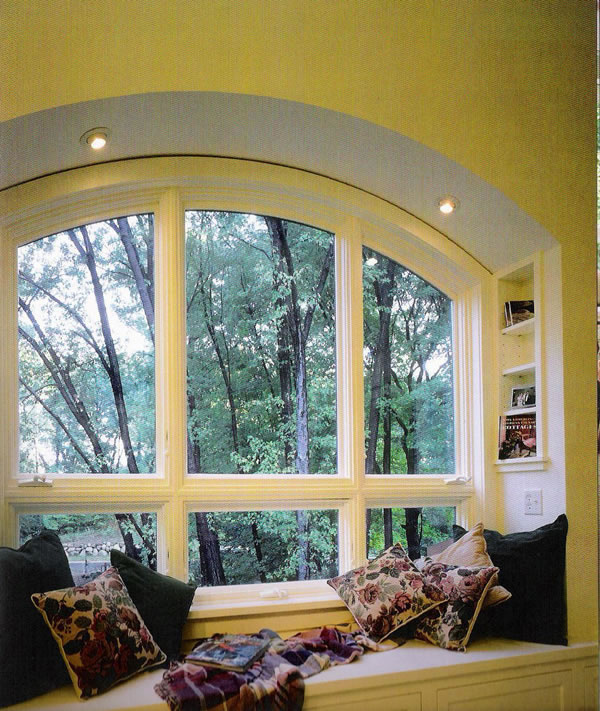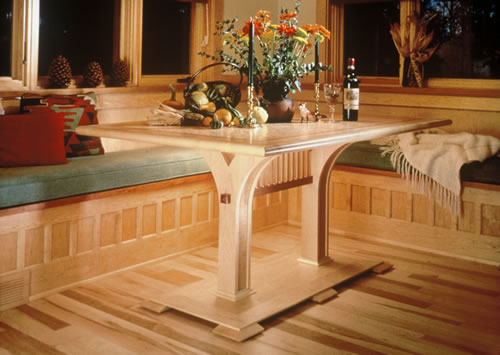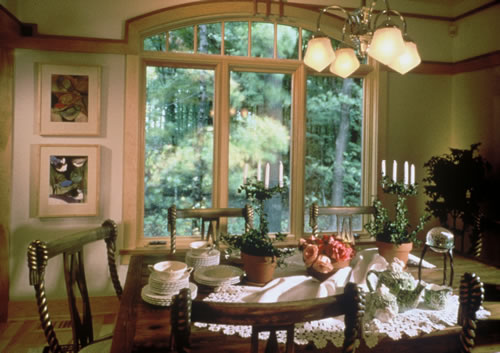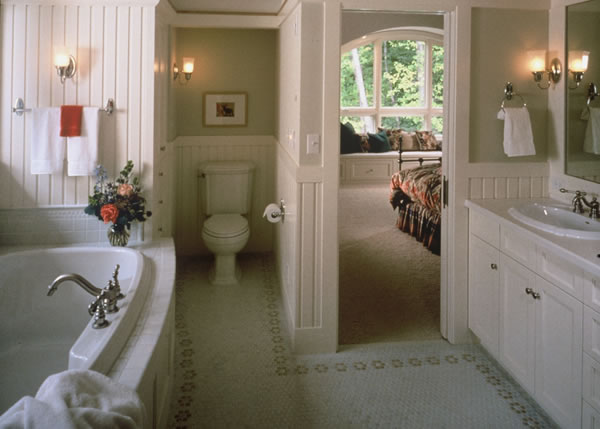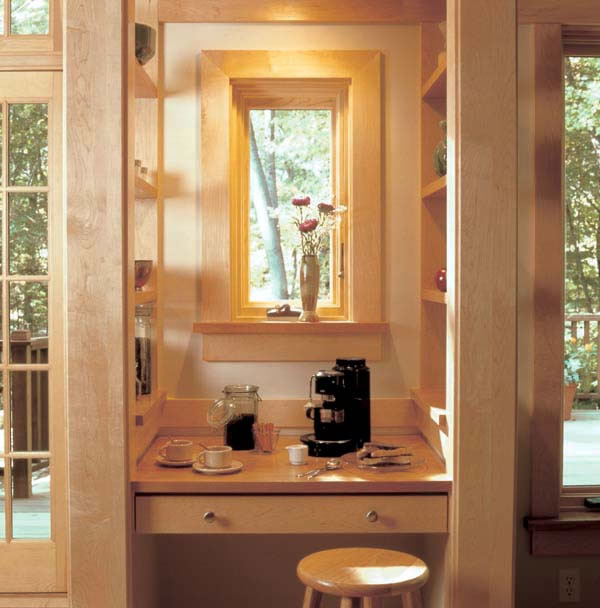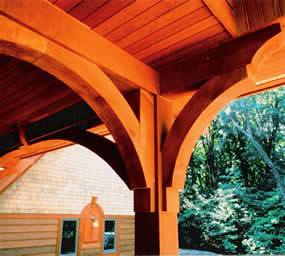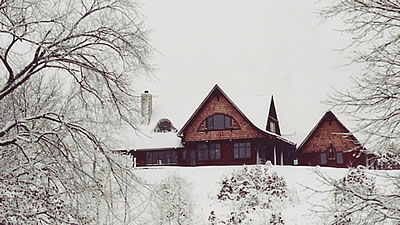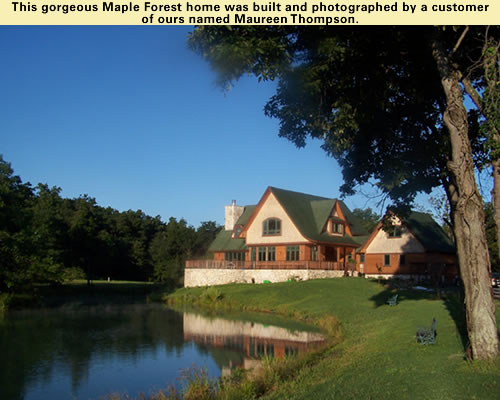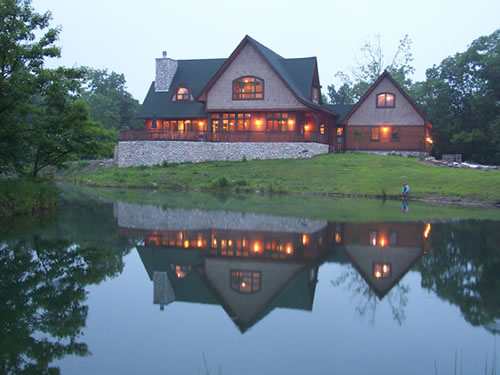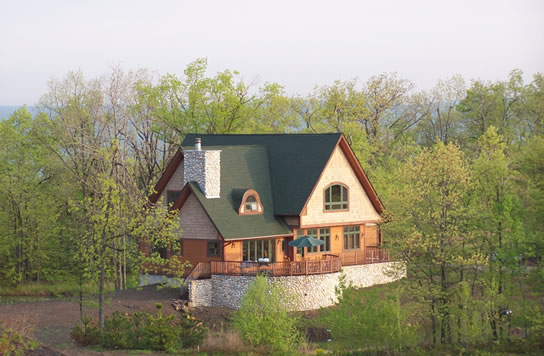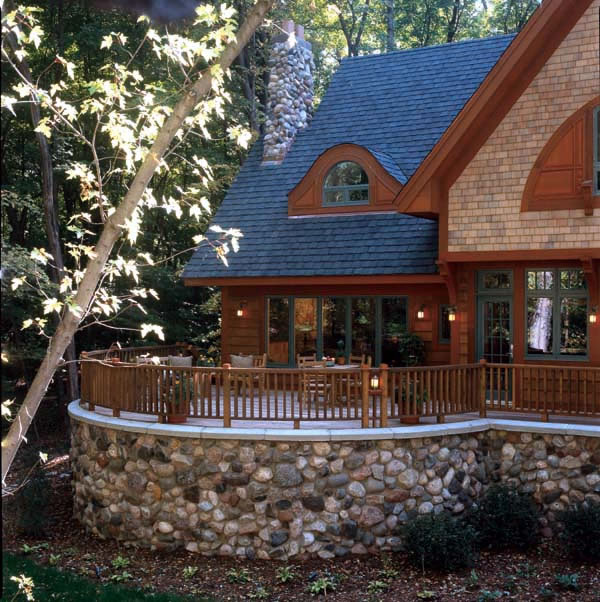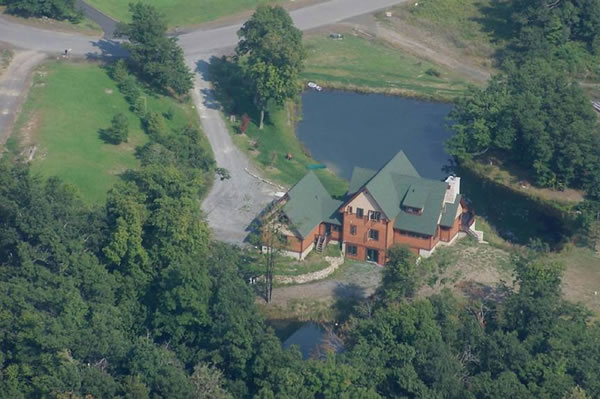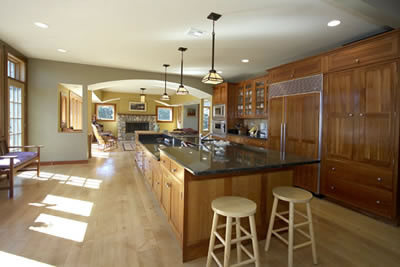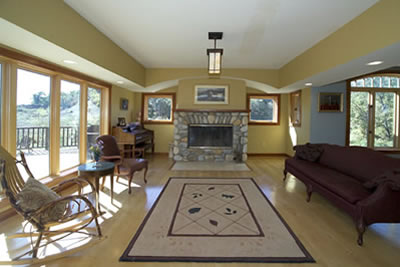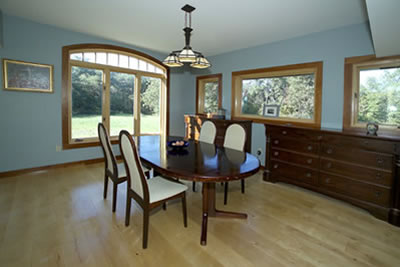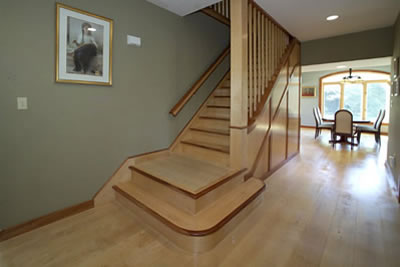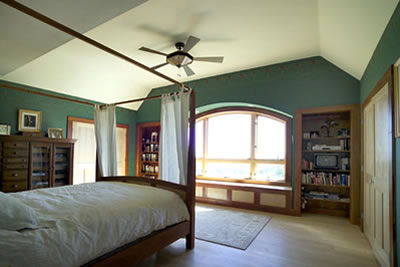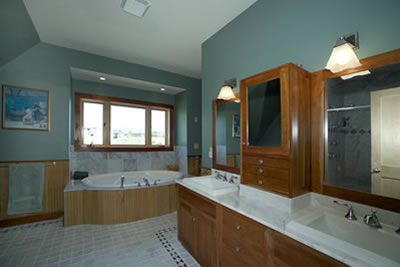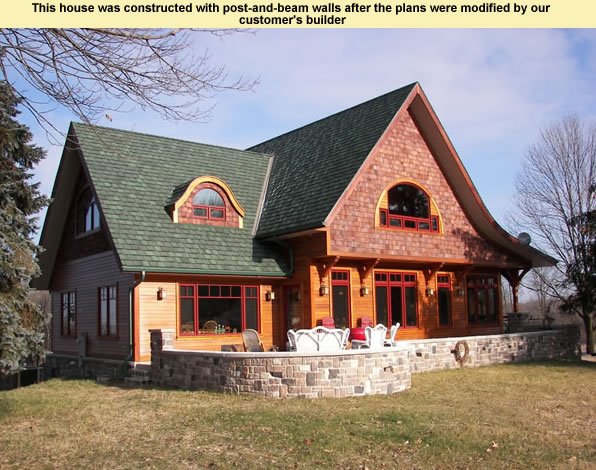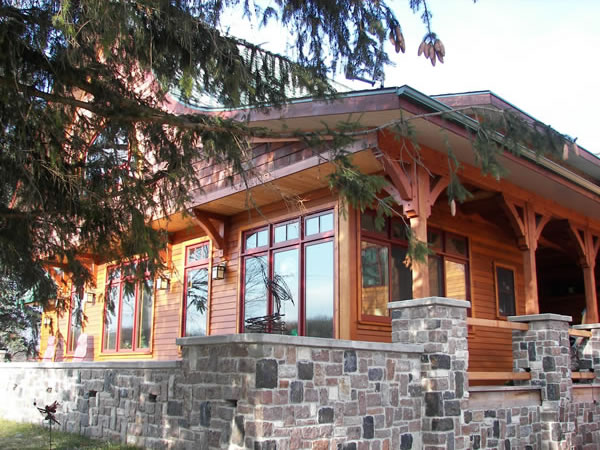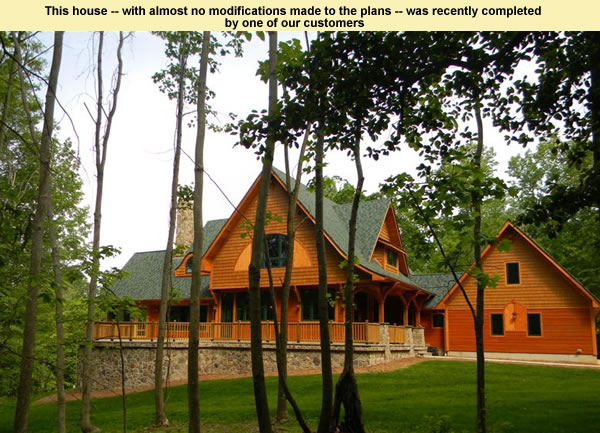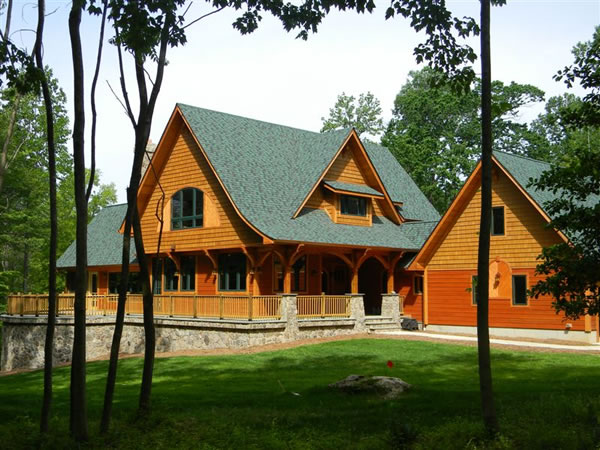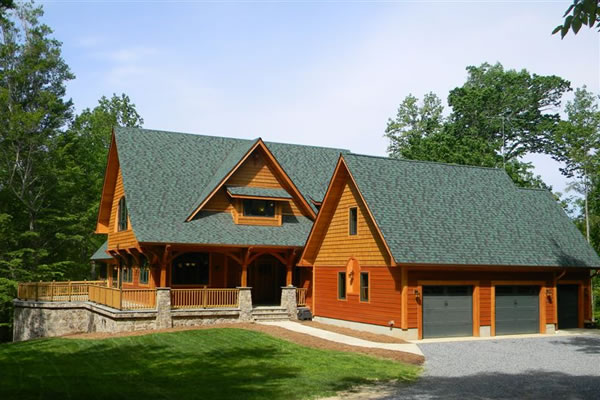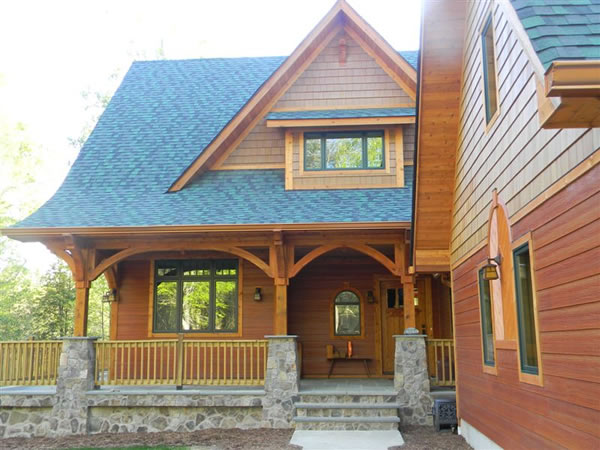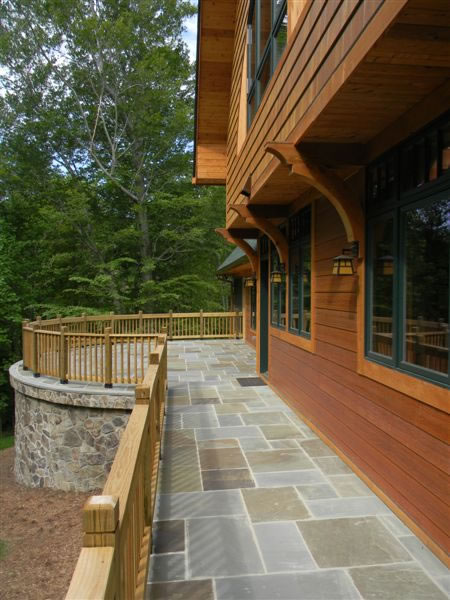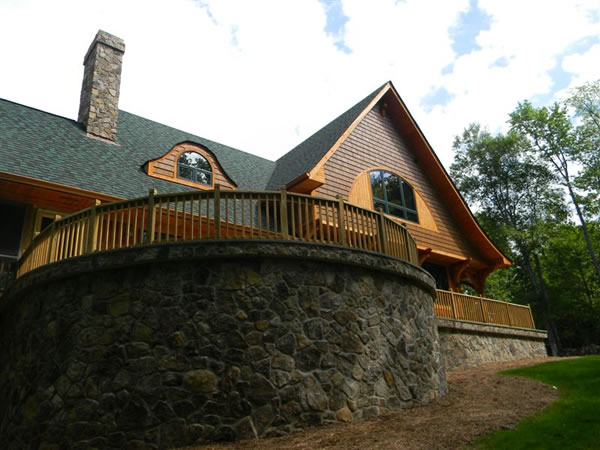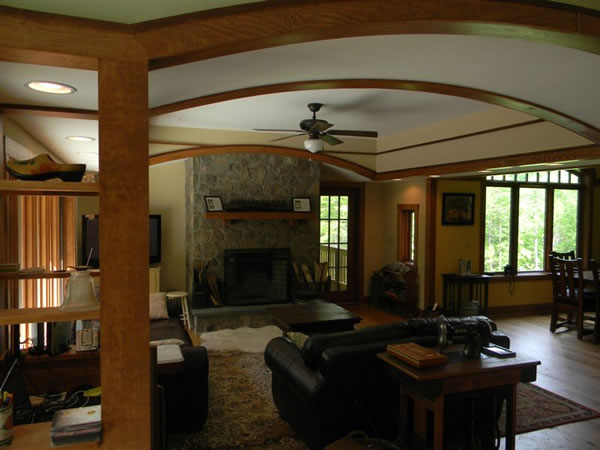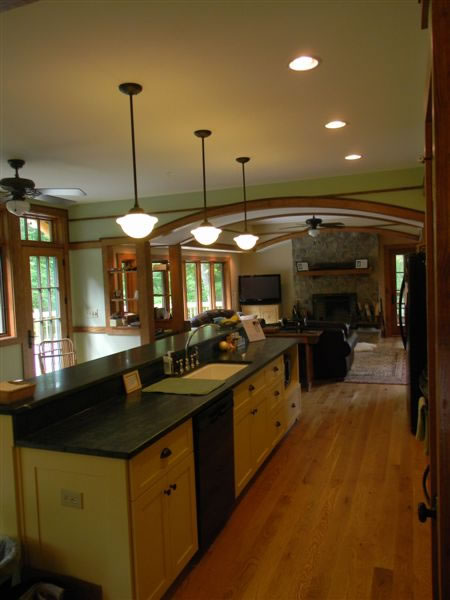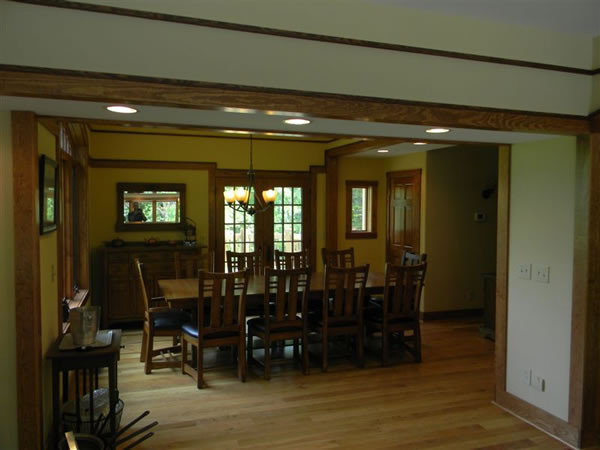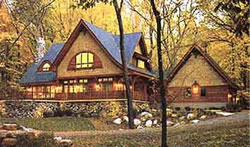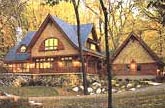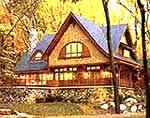 This extraordinary home is not only featured in architect Michaela Mahady's book "Welcoming Home", it's photo is on the cover! It was also featured in Sarah Susanka's highly acclaimed book "The Not So Big House", as well as on a segment of HGTV.
There is something about this beautiful Craftsman–style house that seems to make everyone who sees it fall in love with it. The steep–pitched roofs (with a unique curving "lip" over the entry), combined with the shingles, wood siding, and wood detailing, produce an exterior that dazzles all who approach it.
The exterior also features a large wrap–around deck, a screened porch, and abundant windows facing in all four directions. Curved windows on the upper floor, and perfectly placed dormers, just add to the effect.
And then there's the inside of the house! As you can see from all the interior photos we have of the original house, and of other homes built from our plans, the inside of the house is every bit as stunning as the exterior. Curved archways, exposed beams, and wood detailing are as inviting as they are beautiful.
The great room is anchored by a finely crafted stone fireplace, and it is open to both the kitchen and the dining room. It also accesses a screened porch that has unlimited views in three directions. The large wrap–around deck can be accessed from the screened porch, the kitchen, and the entryway. There's a sunlit breakfast nook next to the kitchen for casual dining, and the more formal dining area accesses a large deck for outdoor dining on warm evenings.
A number of our former customers have modified the plans to create a bedroom suite in the area that originally included the library/den, laundry room (which is typically moved to the breezeway), and powder room. While a change like this is fairly simple to make, you might wish to take a look at Maple Forest 3, which was modified by the architect to have a bedroom suite in this area of the house.
The master bedroom on the upper floor is vaulted, and has two walk–in closets. The master bath features two sinks, a large soaking tub, and a large separate shower. Bedrooms 2 and 3 each have walk–in closets, spaces for built–in desks, and their own full bathrooms. Bedroom 3 is also vaulted.
The basement includes a large media room, and exercise room, and plenty of storage space. There's also another bedroom suite, with a walk–in closet, a dressing area, and a full bath.
Please Note:
The original plans for this gorgeous home were created in 1994. Over the next ten years, the architect made small changes to the plans in response to the questions she got regularly from builders. These changes and clarifications were done on four separate occasions. The last change was made in September of 2004. We are the only plan provider to offer plans for this house that include the changes made on those four occasions.
Other Versions Available
There are now two other versions of this house that are available on this website – Maple Forest 2 and Maple Forest 3. Each was drawn in response to frequent requests from our customers for a version that was a bit less costly to build, and/or that had a bedroom and full bath on the main floor. For easy access to this other version, click on the architect's name (in bold blue letters, on the left side of this page). Red links to each of her plans appear below her bio, in alphabetical order.
Printer Friendly Version
Elevation 1 For Maple Forest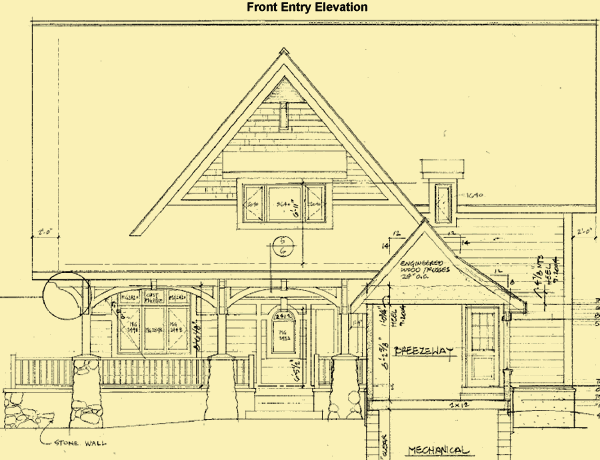 Elevation 2 For Maple Forest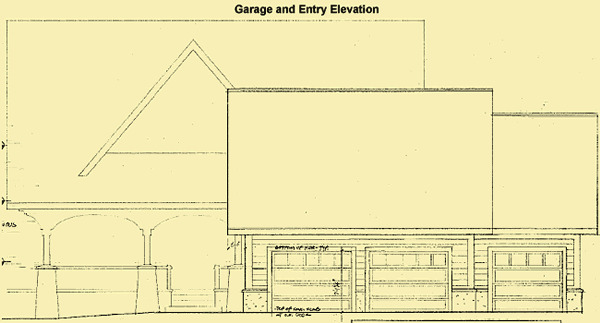 Elevation 3 For Maple Forest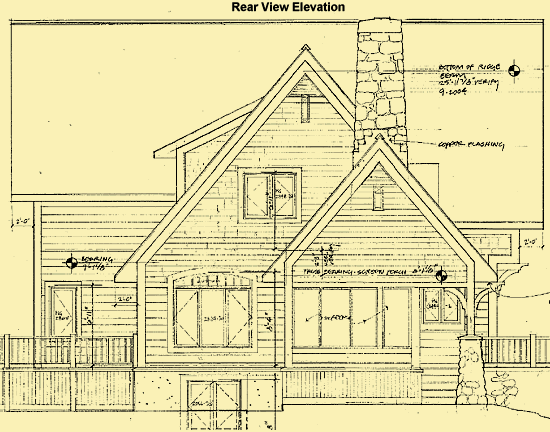 Elevation 4 For Maple Forest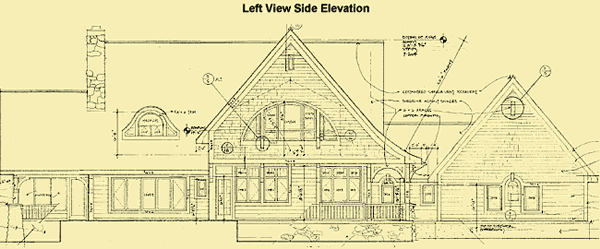 Elevation 5 For Maple Forest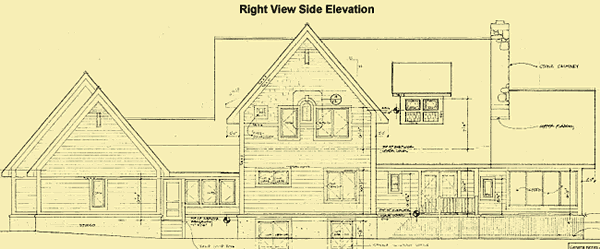 Brief Description
The Maple Forest Cottage plans have been our best-seller every year since we opened for business in 2003! Customers have told us that drivers and walkers are always stopping out front to stare at their house, which of course makes them very proud of their choice. It is the quintessential "storybook house in the forest", with unique lines and handsome craftsman wood detailing. If this house fits your needs and your budget, you'll be hard pressed to find a house more beautiful than this one.