Tudor House Plans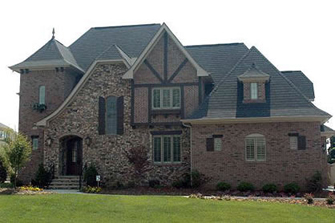 Homes built from Tudor house plans are typically clad in either stucco or brick, with dark half timbers exposed on the exterior and sometimes the interior of the house. A version of the English cottage, they feature steeply pitched roofs that – including the gables – face the front of the house. And they are typically two-story homes. Homes built from Tudor-style floor plans may also feature multi-paned casement or mullioned windows, and rounded doorways.
Tudor-style homes were prevalent in the early 1900's, and have remained popular to this day.
Styles
Types
Other
Helpful Links
Click a name or photo below for additional details.