Concrete and ICF House Plans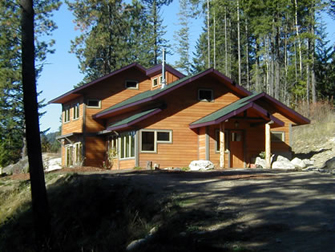 Many of our concrete and icf house plans were created for coastal areas like Florida, where they're required because of the threat of hurricanes. However, a number of plans featured on our site that call for concrete or icf (insulated concrete form) exterior walls were designed for lots all over the U.S. and Canada
Please Note: If you wish to build a house with concrete outer walls, you need not restrict yourself to only those plans that call for them. This is because plans that do not call for concrete or ICF exterior walls can often be modified to have them. However, anytime you change exterior wall systems, it's best to purchase the plans in CAD format.
Energy-Saving Advantages of Homes Built From Concrete and ICF House Plans:
Near zero air infiltration: Because there are no joists between the walls, or between the walls and the floors, there is no heating and cooling loss
Continuous insulation: Insulation – which is the real barrier to heat loss – is interrupted in wood frame walls in the stud, plate and header areas
Thermal mass: Concrete can absorb heat from the sun during the day, which it slowly releases into the interior of the house through the evening hours
Superior insulation: ICF walls have up to 3 times the real R-values of wood frame walls
Click a name or photo below for additional details.