2 Story House Plans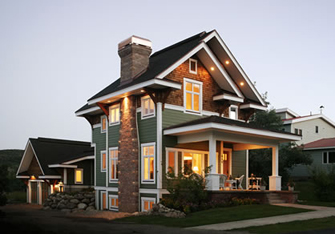 In general, 2 story house plans are more popular than single story plans because they're a bit less expensive – per square foot, that is – to build. This is because the upper level of homes built from 2 story plans is less expensive to construct than the main level. The primary differences on the main level are the foundation, and stronger structural requirements. Two-story homes also require less land.
Quite a few of our 2 story home plans have the master suite on the main level, a popular design feature for Baby Boomers who either are – or are soon to – enter their sixties. A good number also have basements, but of course you can add or remove a basement fairly easily.
Common Characteristics of 2 Story Plans
Has a smaller footprint than 1 story homes with the same square footage
Includes all but a handful of residential styles
Often less expensive to heat per square foot than one story homes
Upper levels are usually devoted to bedrooms
Click a name or photo below for additional details.