Passive Solar House Plans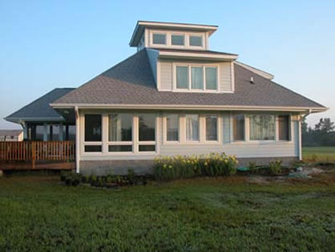 We offer a wide variety of passive solar house plans. All were created by architects who are well known and respected in the passive solar community. Properly oriented to the sun, homes built from passive solar floor plans require much less energy for heating and cooling.
Common Characteristics of Passive Solar House Plans:
Requires proper orientation to the sun, with one highly glazed wall facing south
Thermal mass in the floors beneath the south-facing windows retains the heat of the sun in winter months
The roof overhang is set to allow the light of the low arcing winter sun in, and keep out the light of the high arcing summer sun
Can lower energy bills dramatically, both in summer and winter months
Styles
Types
Other
Helpful Links
Click a name or photo below for additional details.