Shevlin True Modern House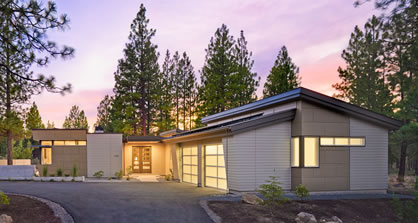 Specifications
Square Footage
Total Above-ground living area
2331
Main Level
2331
Lower level living area
Footprint

The dimensions shown are for the house only (indicating the smallest area needed to build). They do not include the garage, porches, or decks, unless they are an integral part of the design.

67.667 W x 70.167 D
Rooms
| | |
| --- | --- |
| Above-ground bedrooms | 2 |
| Above-ground bathrooms | 2 |
| Master suite | Main |
| Lower-level bedrooms | 0 |
| Lower-level bathrooms | 0 |
Attributes
Stories
1
Parking
garage
Number of stalls
2
House height

Traditionally, the overall height of a house is determined by measuring from the top of the finished floor on the main level, to the highest peak of the roof.

14.5
Ceiling heights

Raising or lowering the height of the ceilings on one or more floors of a house is often a simple change that can be made by your builder. However, if you want to raise the ceiling of the main floor of a two-story home, there has to be room to add steps to the existing staircase.

Main level
9
Vaulted ceilings

We consider a room to be vaulted if the ceiling - whether flat, angled, or curved - is above 10 feet at its highest point. If you prefer that one or more rooms not be vaulted in your new home, this is a very simple change that your builder can make for you.

KEY TO SYMBOLS:

LR = Living Room/Great Room
DR = Dining Room
FAM = Family Room
FOY = Foyer
STU = Study/Library/Den
KIT = Kitchen
SUN = Sunroom
MBR = Master Bedroom
MB = Master Bath
LOF = Loft
OFF = Office/Guest Room
REC = Recreation/Game Room
ALL = Entire Level

LR, DR, STU
Printer Friendly Version
Main Level Floor Plans For Shevlin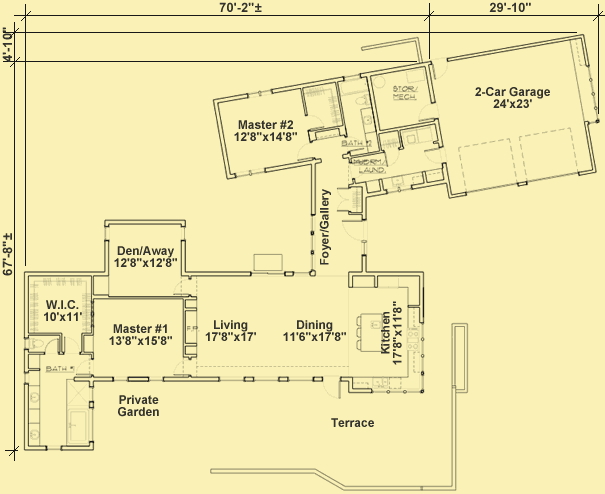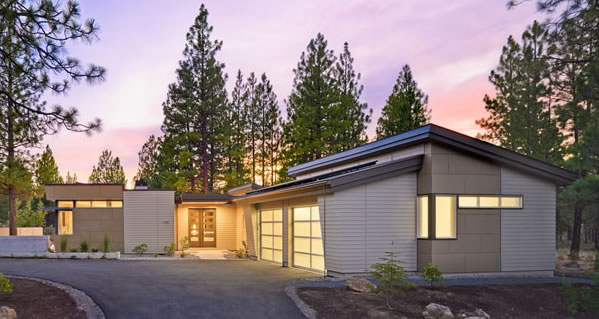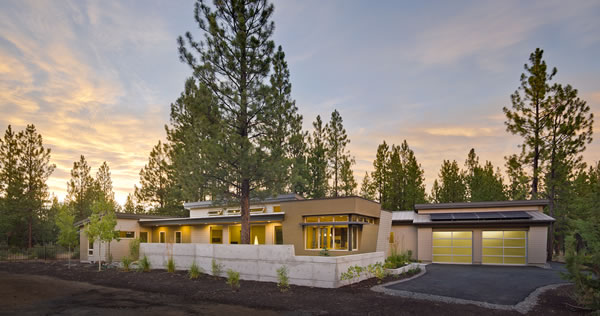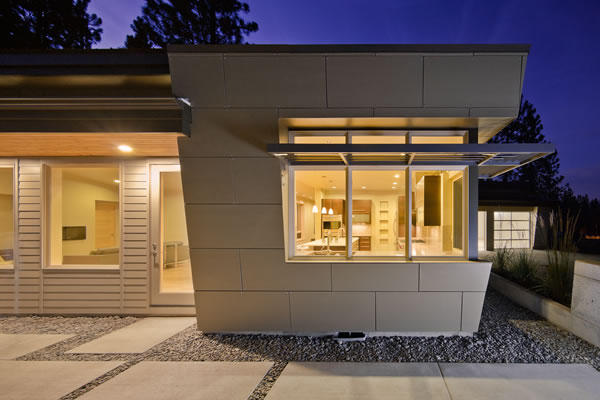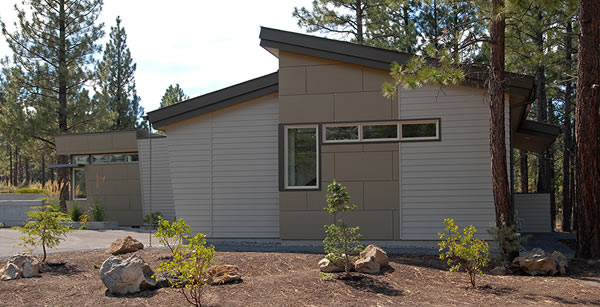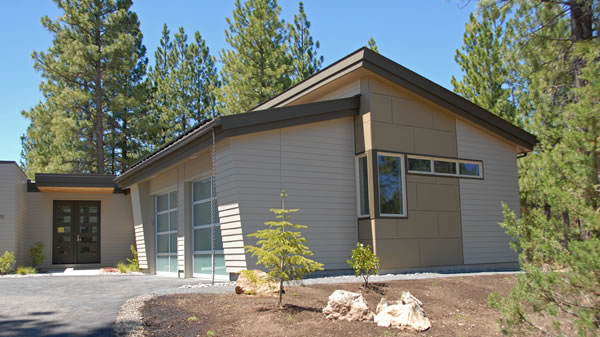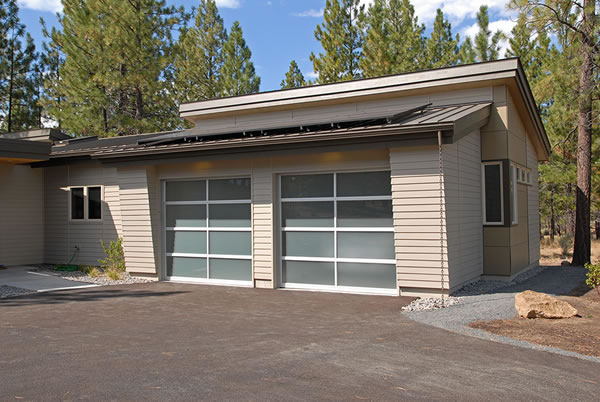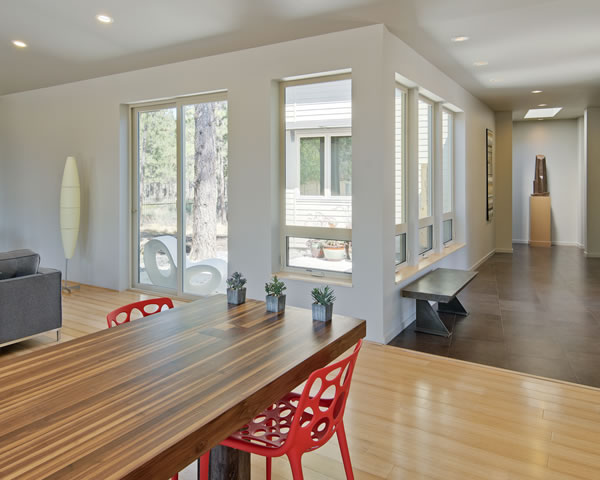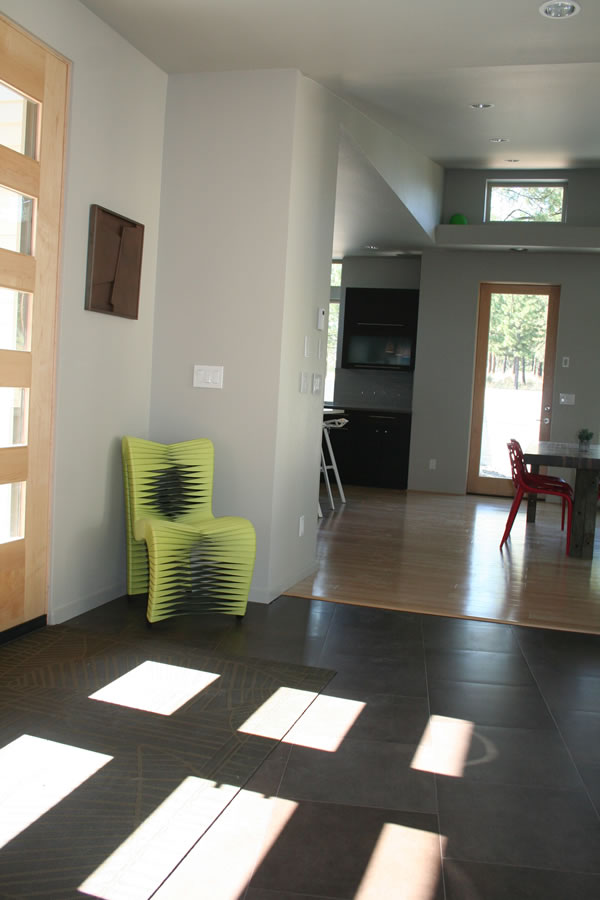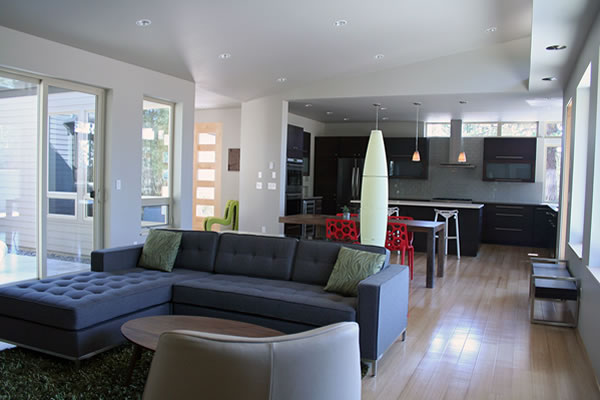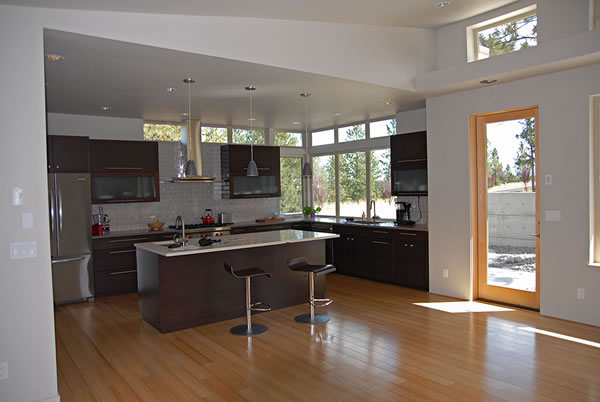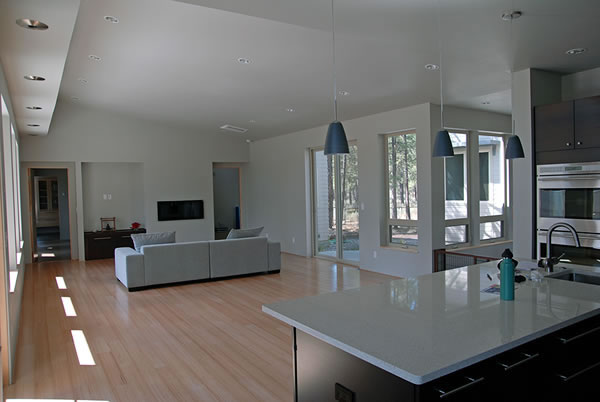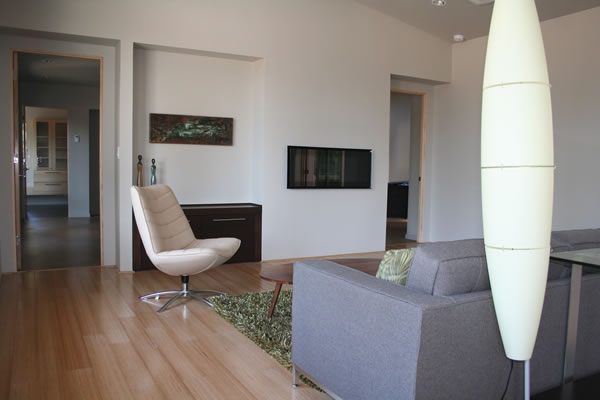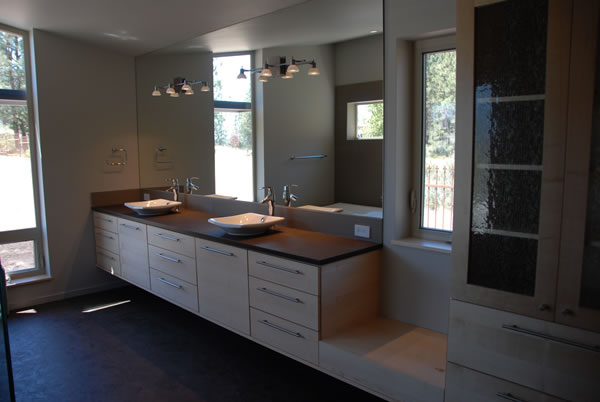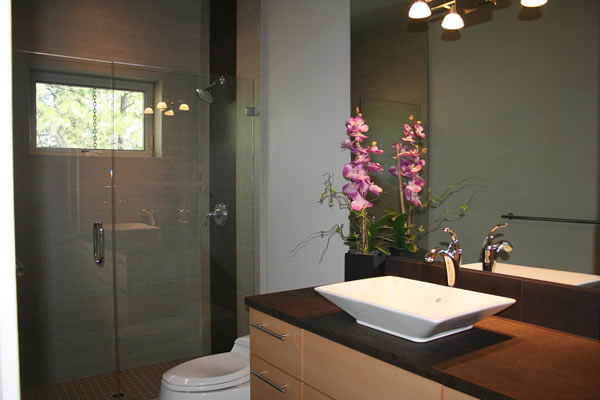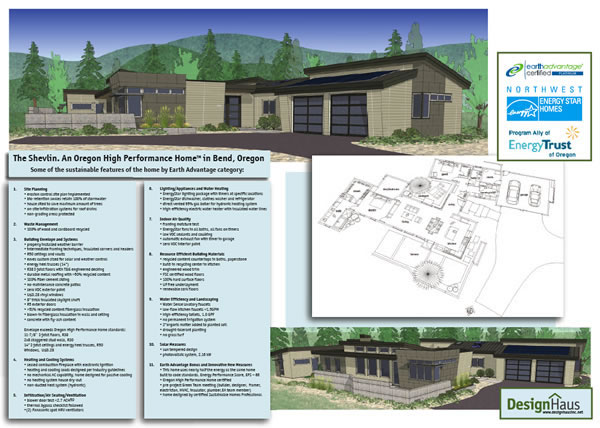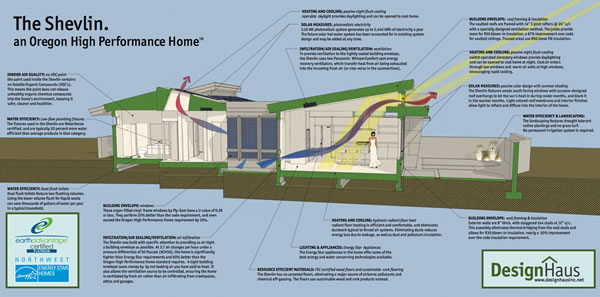 You can build this house facing in whatever direction suits your needs, but if you're interested in building it as a passive solar home, please read the section below titled Passive Solar Info for specific information on orientation.
After entering the foyer, there are three picture windows with operable lower windows straight ahead that look out to the central courtyard space, and a coat closet is located next to the door. On your left there's an open living space that includes the kitchen along with the living and dining areas. The ceiling slopes gently from 9′ to 12'3″, where there's a row of operable upper clerestory windows. Beneath these clerestory windows at the far side of the room there is a glazed door and three picture windows that open and look out to a large outdoor terrace. On the opposite wall sliding glass doors open onto a central courtyard. A fireplace flanked by built–ins on either side is located at the far end of the living room so that it can be enjoyed by those in the dining or kitchen areas as well.
The U–shaped kitchen has a large center island with a prep sink and extended counter for eating. This space also has great natural light and views, provided by large windows that wrap around one corner topped by transom windows. The kitchen also enjoys views to the center courtyard.
A door to the left of the fireplace opens into the master suite. The master bedroom has a niche for a built–in, and two tall vertical windows that look out to a private garden. The master bath features a ceiling that slopes from 8′ to 9'6″, a private toilet room, a long vanity counter with two sinks and room for a bench, a linen closet, a tub that sits under a window, and a separate shower with its own window as well. A door from the bath opens into a large walk–in closet. A door on the right of the living room fireplace opens into a den which has a niche for a built–in, two side windows, and a sloping ceiling that rises from 10′ to over 12′ with upper clerestory windows.
If you turn right from the entry foyer you see a display niche at the end of the hall, and three doors that lead to a mudroom/laundry, a bedroom with a walk–in closet, and a full bath. The mudroom has a niche for cubbies, a coat closet, another niche for a bench, a closet for a washer/dryer, and a utility counter with a sink. A door from the mudroom opens into a two–car garage with a storage/mechanical room and a long niche for a workbench with windows above.
Passive Solar Info
To maximize its passive solar design, the front of this house should face East (or West, if the house is reversed). The Shevlin features ample south facing windows with purpose–designed roof overhangs, including custom aluminum solar shades, to let the sun's heat in during cooler months, and block it in the warmer months. The switch–operated clerestory windows provide day lighting and can be opened to cool the home at night. Cool air enters through the low windows and warm air exits at high windows, encouraging rapid cooling.
Printer Friendly Version
Front Elevation For Shevlin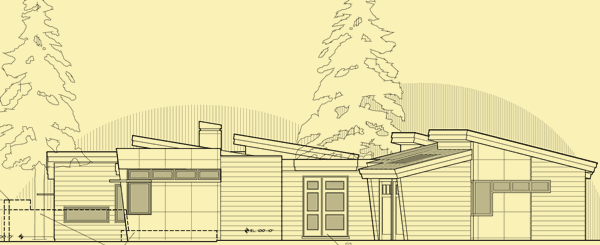 Rear Elevation For Shevlin

Side 1 Elevation For Shevlin

Side 2 Elevation For Shevlin

Brief Description
The Shevlin is a modern home in both its style and in its energy performance, as it uses the latest materials and technology to exceed today's standards for an energy–efficient home. Its passive solar design incorporates clerestories, skylights, solar panels, and efficient use of materials to make it qualify as an "Oregon High Performance Home", and be certified as an "Earth Advantage Home". The result is a unique, contemporary house with clean lines and abundant glass, with the added bonus of using nearly half the energy as the same home built to code standards.