Cozy Colonial
Specifications
Square Footage
Total Above-ground living area
2021
Main Level
1430
Upper Level
591
Lower level living area
Footprint

The dimensions shown are for the house only (indicating the smallest area needed to build). They do not include the garage, porches, or decks, unless they are an integral part of the design.

46 W x 46 D
Rooms
| | |
| --- | --- |
| Above-ground bedrooms | 3 |
| Above-ground bathrooms | 2.5 |
| Master suite | Main |
| Lower-level bedrooms | 0 |
| Lower-level bathrooms | 0 |
Attributes
Stories
2
Parking
garage
Number of stalls
2
House height

Traditionally, the overall height of a house is determined by measuring from the top of the finished floor on the main level, to the highest peak of the roof.

28
Ceiling heights

Raising or lowering the height of the ceilings on one or more floors of a house is often a simple change that can be made by your builder. However, if you want to raise the ceiling of the main floor of a two-story home, there has to be room to add steps to the existing staircase.

Main level
10
Upper level
9
Vaulted ceilings

We consider a room to be vaulted if the ceiling - whether flat, angled, or curved - is above 10 feet at its highest point. If you prefer that one or more rooms not be vaulted in your new home, this is a very simple change that your builder can make for you.

KEY TO SYMBOLS:

LR = Living Room/Great Room
DR = Dining Room
FAM = Family Room
FOY = Foyer
STU = Study/Library/Den
KIT = Kitchen
SUN = Sunroom
MBR = Master Bedroom
MB = Master Bath
LOF = Loft
OFF = Office/Guest Room
REC = Recreation/Game Room
ALL = Entire Level
Printer Friendly Version
Main Level Floor Plans For Cozy Colonial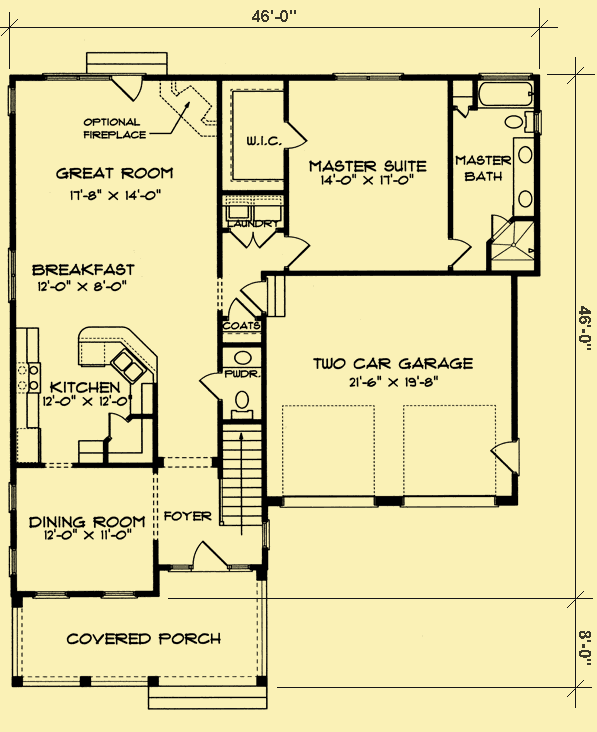 Upper Level Floor Plans For Cozy Colonial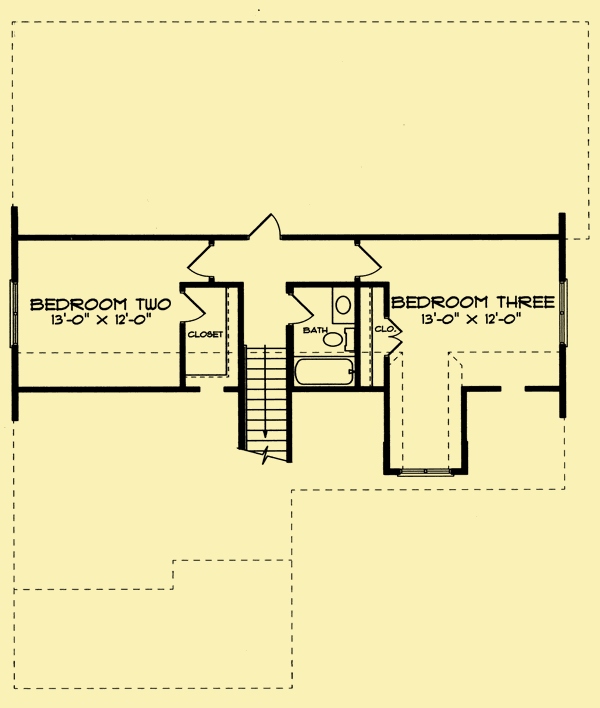 As you step into the foyer, there's a stairway to the upper level just to the right, an opening into the formal dining room on your left, and a short hallway straight ahead passes a powder room and a coat closet before bringing you to the living spaces of the house.
The kitchen, casual dining area and great room are all open to each other. The ceilings on this level are set at a lofty 10′, giving the house a more open and spacious feel. The kitchen features a large pantry and an angled peninsula counter with a raised bar on the outer edge. A pass–through opening provides direct access to the dining room. Windows in the casual dining space and in the great room provide light as well as views to the side and rear, and you have the option of installing a fireplace in the corner of the great room.
A very short hallway off the living areas provides access to a small laundry, the two–car garage, and the master suite. The bedroom has views to the rear, and a good–sized walk–in closet, and the bath features both a soaking tub set beneath a window, two vanities, and a corner shower.
Upstairs there are two bedrooms that share a full bath. Both bedrooms have side views, and as mentioned earlier bedroom 3 has a bit of extra space and a view to the front. Bedroom 2, however, has a walk–in closet. An attic storage space is accessed via a door off the landing.
Please Note
Due to licensing agreements, this home may not be built within a 50–mile radius of downtown Charlotte, North Carolina, without permission of the designer.
Printer Friendly Version
Front Elevation For Cozy Colonial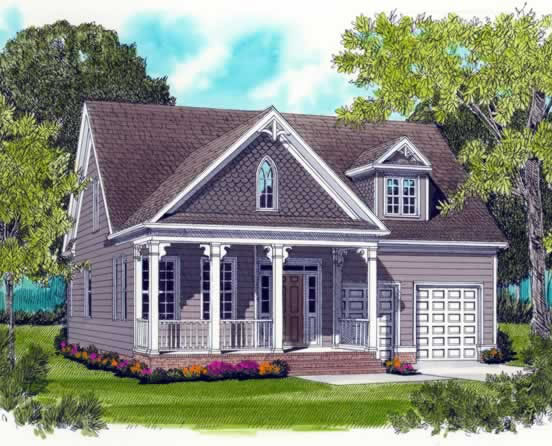 Rear Elevation For Cozy Colonial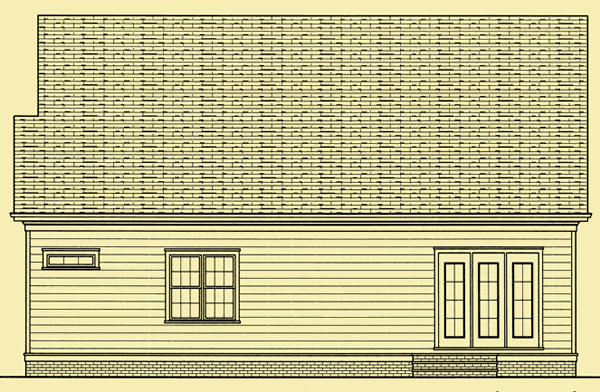 Side 1 Elevation For Cozy Colonial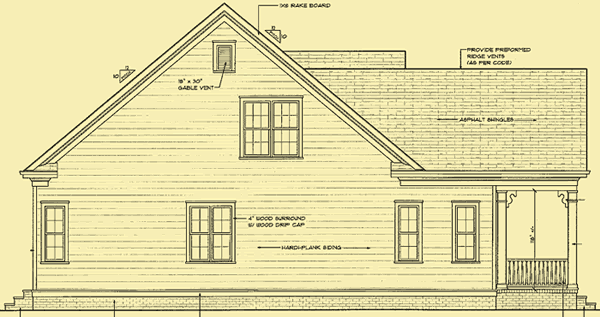 Side 2 Elevation For Cozy Colonial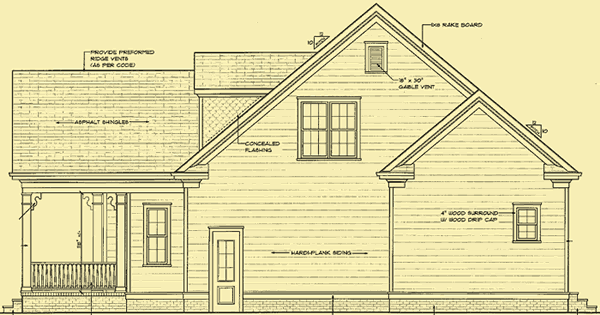 Brief Description
This cozy Colonial style house has a lot of wood detailing on the exterior, and of course the classic multi–paned windows. A large dormer at the front covers the front porch, supported by four narrow columns. A second dormer facing the front provides light and views, as well as additional space, to bedroom 3 upstairs.