A Cabin With Flexible Floor Plans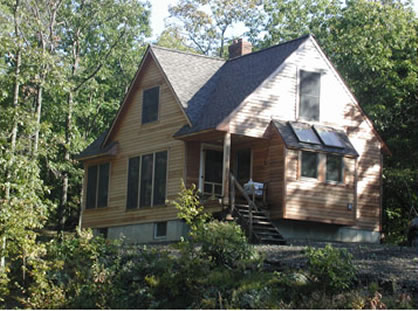 Specifications
Square Footage
Total Above-ground living area
636
Main Level
436-649
Upper Level
200
Lower level living area
Footprint

The dimensions shown are for the house only (indicating the smallest area needed to build). They do not include the garage, porches, or decks, unless they are an integral part of the design.

20 W x 32 D
Rooms
| | |
| --- | --- |
| Above-ground bedrooms | 2 |
| Above-ground bathrooms | 1 |
| Master suite | Main |
| Lower-level bedrooms | 0 |
| Lower-level bathrooms | 0 |
Attributes
Stories
2
Parking
Number of stalls
House height

Traditionally, the overall height of a house is determined by measuring from the top of the finished floor on the main level, to the highest peak of the roof.

19
Ceiling heights

Raising or lowering the height of the ceilings on one or more floors of a house is often a simple change that can be made by your builder. However, if you want to raise the ceiling of the main floor of a two-story home, there has to be room to add steps to the existing staircase.

Main level
7.25
Vaulted ceilings

We consider a room to be vaulted if the ceiling - whether flat, angled, or curved - is above 10 feet at its highest point. If you prefer that one or more rooms not be vaulted in your new home, this is a very simple change that your builder can make for you.

KEY TO SYMBOLS:

LR = Living Room/Great Room
DR = Dining Room
FAM = Family Room
FOY = Foyer
STU = Study/Library/Den
KIT = Kitchen
SUN = Sunroom
MBR = Master Bedroom
MB = Master Bath
LOF = Loft
OFF = Office/Guest Room
REC = Recreation/Game Room
ALL = Entire Level

LR, DR
Printer Friendly Version
Upper Level Floor Plans For The Cabin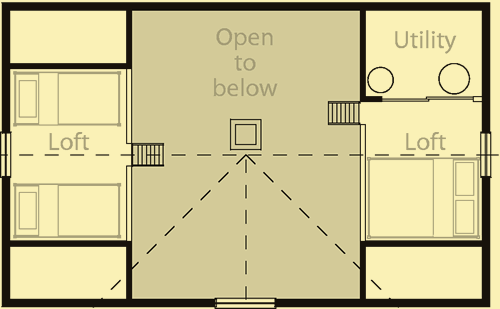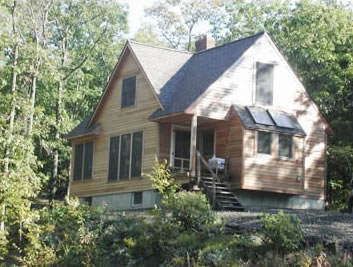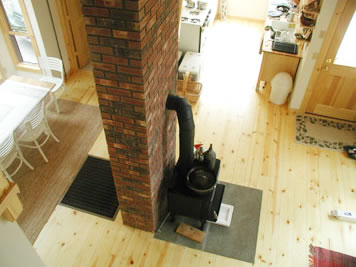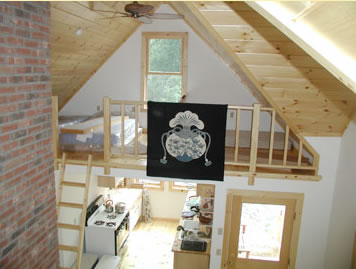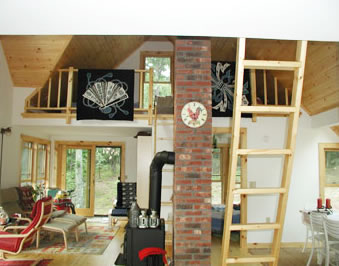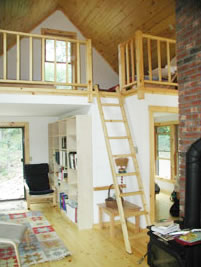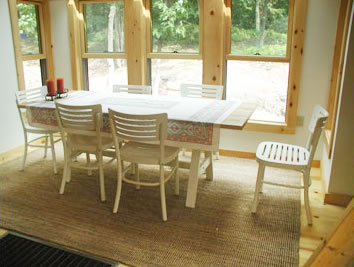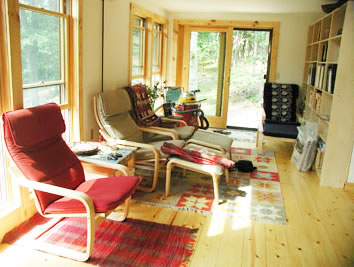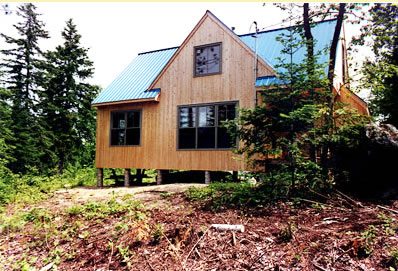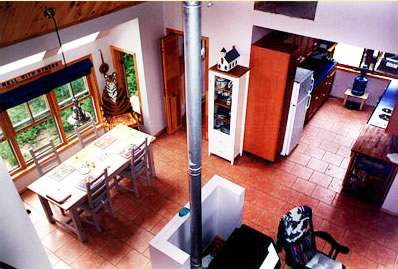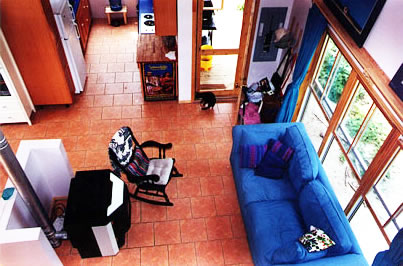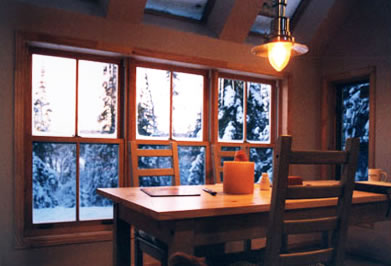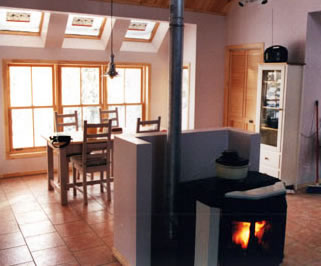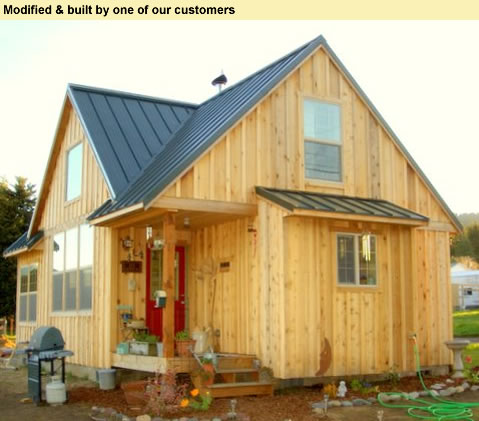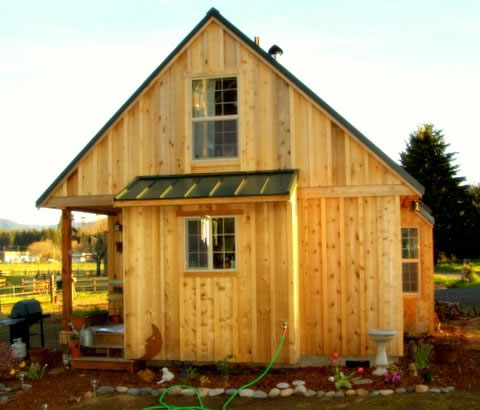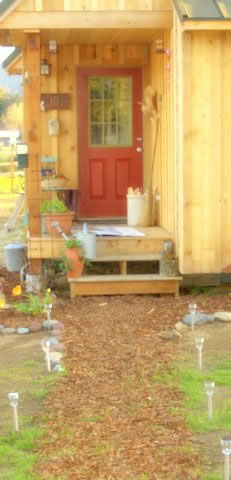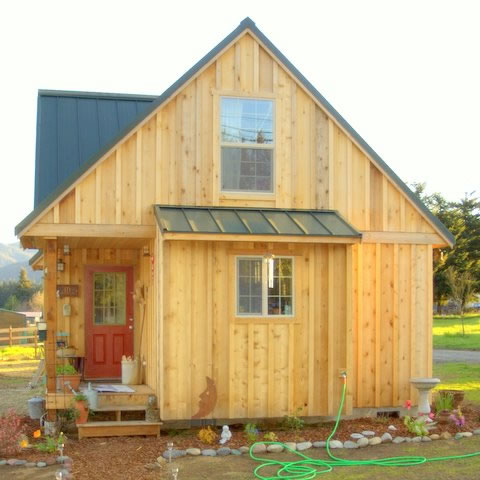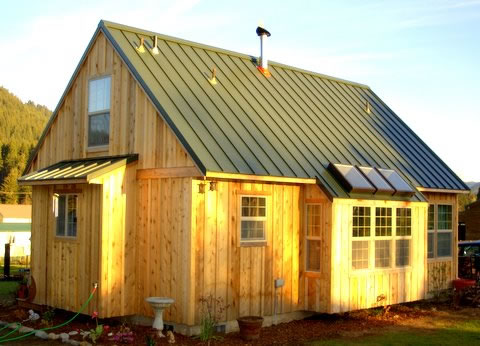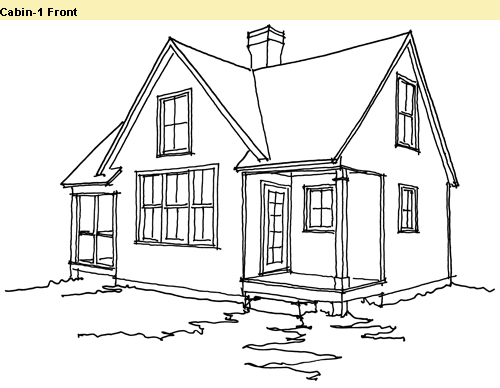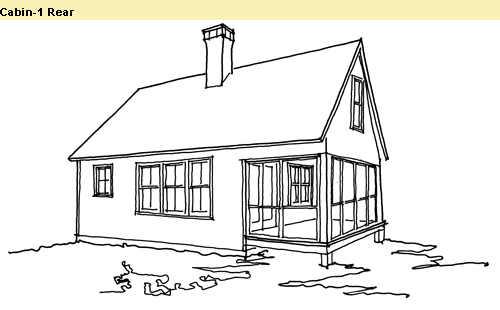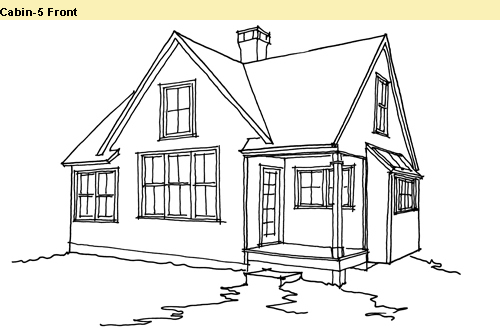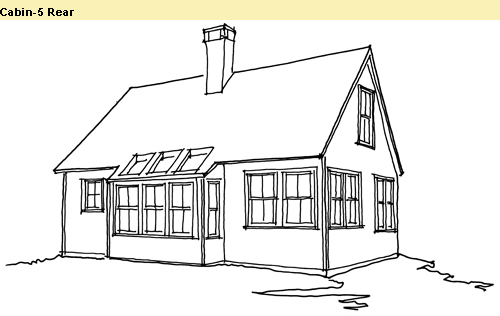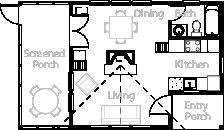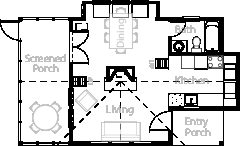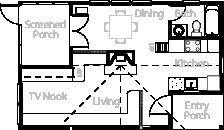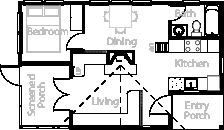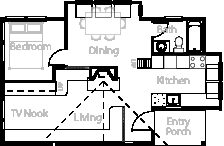 The plans for this charming small cabin contain drawings of 5 different versions, ranging in size from just 636 sf up to 848 sf. All 5 versions have small loft spaces that are reached via ladders from the main level, and versions 4 and 5 also have a bedroom on the first floor. The living and dining areas have a ceiling that vaults to the roofline, giving the house a larger and more spacious feel. And a centrally located fireplace or wood–burning stove helps heat the house on colder days and nights.
Version 1 is the smallest, at just 636 sf of conditioned space. Windows on all four outer walls provide natural light and views, and an 8'–wide screened porch at the rear of the house allows for outdoor dining and relaxation in warmer months.
Two 2'6″ bump–outs in Version 2 expand both the dining area and the kitchen, bringing the total conditioned space to 688 sf. These extensions can be added to Version 3 and 4 as well, and installing skylights over both spaces would add another dimension of interest. Version 3 goes back to the outline of Version 1, but the screened porch has been cut in half so as to expand the living room space. The extra area has great light and views thanks to four windows that wrap around the corner. An inglenook as been added next to the fireplace, adding to the seating in the living room, but the "ship's" ladder to the loft has to be replaced with a vertical ladder.
In Version 4, a bedroom has been added where the screened porch was located in Version 3, and the porch is now off the living room. And Version 5 combines all the elements of the previous versions, but without the screened porch. Yet the conditioned space only rises to 849 sf.
Please Note
Due to licensing agreements, this home may not be built in Hancock County, Maine.
Printer Friendly Version
Front Elevation For The Cabin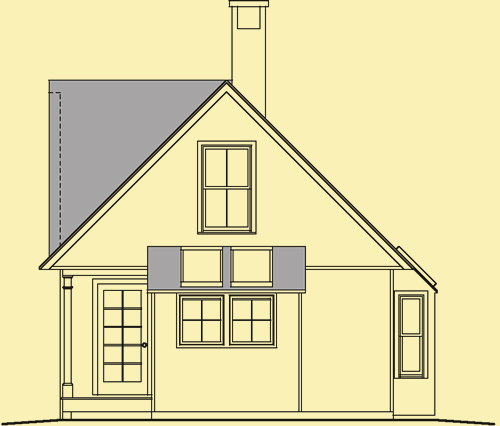 Rear Elevation For The Cabin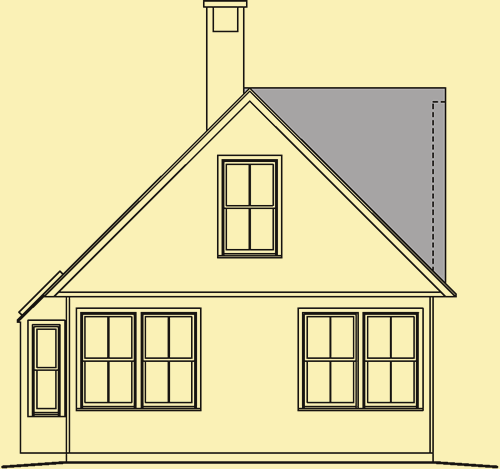 Side 1 Elevation For The Cabin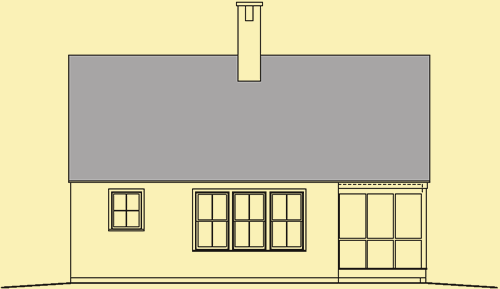 Side 2 Elevation For The Cabin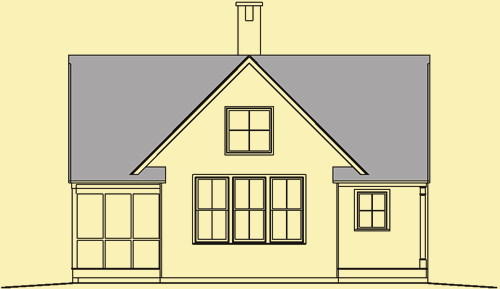 Front Elevation For The Cabin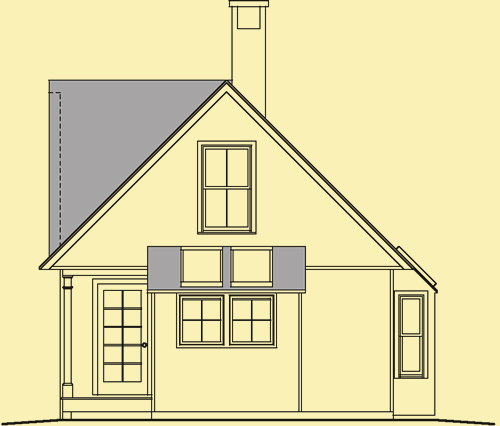 Rear Elevation For The Cabin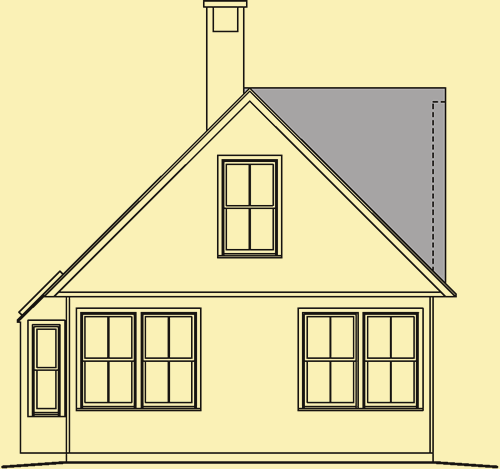 Side 3 Elevation For The Cabin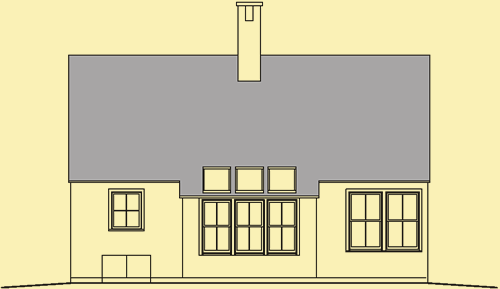 Side 4 Elevation For The Cabin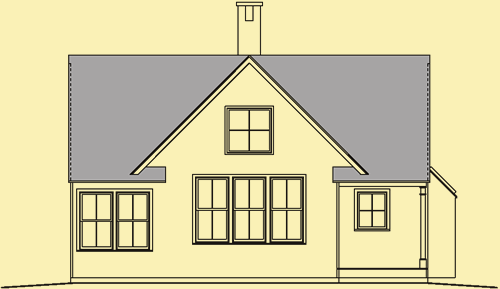 Brief Description
This rustic cabin can be as small as 635 square feet or as large as 850. There are actually five different versions included in the plans. All five have sleeping lofts on either side that are accessed by ship's ladders, and all are vaulted in the living areas on the main level. Each of the five versions has a unique floor plan, so if you're looking to build a small cabin, hopefully one will fit your needs.